AMAZING OPENING TOUR of LOO in CHINA!
The show about the Asian wind known as
LOO
, which the company
Ponten Pie
takes as an excuse to create the beautiful performance of the same name, visits China for the first time.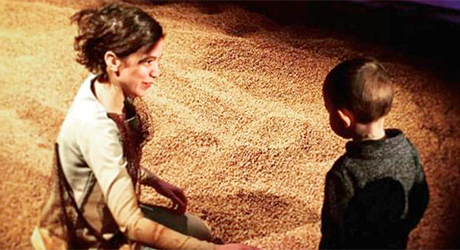 They will be at the Cultural Center of Macao in the month of December and at the Cultural Center of Hong Kong in the first days of January.
Cultural Center of Macao
(China)
28th December, 19.30h
29th and 30th, December 11.00am, 3.00pm and 5.00pm
Cultural Center of Hong Kong
(China).
Studio Theatre
4th January, 2.30pm and 7.30pm
5th January, 11.00am, 2.30pm, 4.30pm and 7.30pm
6th January, 11.00am and 2.30pm
JAVIER ARANDA, VIDA and PARIAS on TOUR

Javier Aranda keeps conquering hearts with his amazing acting job and manipulation of objects.

This November he breaks new ground in France, debuting in MARIONNETTISSIMO, no less.

In both Vida and Parias the relationship between puppet and puppeteer reaches an extraordinary degree of intimacy.

More than ever the hands turn into stand-alone beings, able to create life by themeselves…


Vida - Sala Miriñaque, Santander
3rd and 4th November
Parias - Space Jeliote, Olorón (Francia)
9th and 10th November
Parias - Sala Fil a Plom, Toulouse (Francia)
14th and 18th November
Vida y Parias - Marionnettissimo, Toulouse (Francia)
from 20th to 22nd November
Vida - Sala El Huerto, Gijón
24th and 25th November

VIDA
Festival Temporada Alta, Girona
2nd December
Auditorio Beniaján, Murcia
6th December, 8.00pm
Festitíteres, Alicante
7th and 8th December
Sala Tarambana, Madr
id
15th and 16th December
Espai Inestable, Valencia
from 28th to 30th December
DEBUT of FAR AWAY in VALENCIA and ALICANTE

Far Away, a beautiful visual story, produced at the Nordic borders of the world, will be seen at the International Puppet Festival of Vall d'Albaida in November and one month later, at the International Puppet Festival of Alicante (Festititeres).

This non verbal show captivates audiences through the senses.


Mostra I. de Titelles a la Vall d'Albaida
Sala Gomis, Ontinyent (Spain)
9th November, 10.30am


FESTITITERES
Sala Cigarreras, Alicante (Spain)
7th December, 5.30pm and 6.30pm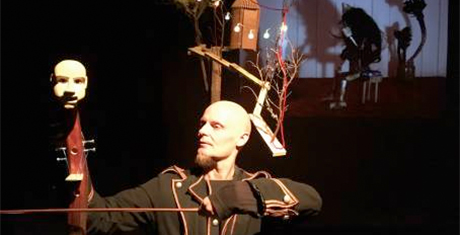 PANDA'S HOME: from VITORIA FESTIVAL to ECUADOR
The Italian company
TPO
presents
Panda's Home
at
43rd International Theatre Festival
of
Vitoria
.
The show, which is full of visual poetry and offers interaction on stage to the youngest, was seen in Spain in the latest edition of
GREC Festival
in Barcelona.
A few weeks later they will fly to Ecuador to be part of the International Arts Festival in Loja.
Teatro Principal, Vitoria
(Spain)
4th November, 5.30pm and 7.00pm

International Arts Festival
Centro Cultural Alfredo Mora Reyes, Loja
(Ecuador)
25th November, 11.00am and 4.00pm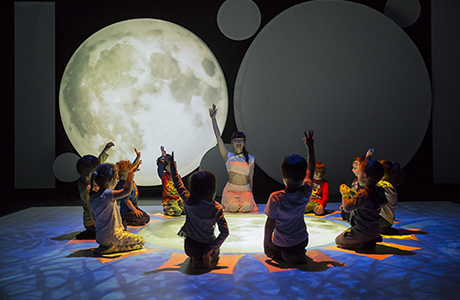 PREMIERES of EUROHOUSE and PALMYRA in MADRID

IKEBANAH presents in Spain the work of the physical theatre company Bertrand Lesca & Nasi Voutsas winner of the Edinburgh Theater Festival Award 2017.
They will premiere their celebrated shows Palmyra and Eurohouse at Madrid's Autumn Festival this November.
Palmyra will be also programmed at Corral de Comedias in Alcalá de Henares.

"A wonderfully playful, intimate and, ultimately, moving spectacle that constantly confronts idealism against self-interest and pragmatism".
Sobre Eurohouse / Lynn Gardner, The Guardian ****




Festival de Otoño


Teatro de la Abadía, Madrid (Spain)

Eurohouse
16th November, 7.30pm
17th November, 7.00pm


Palmyra
17th November, 9.00pm
18th November, 7.30pm
Corral de Comedias, Alcalá de Henares (Spain)

Palmyra
23rd and 24th, November, 8.30pm
HAKANAÏ on TOUR: from CCB LISBON to IFE MADRID
The geometry and the dance of the scenic and visual poem
Hakanaï
, by the company
AM&CB
will be presented at the Cultural Center of Betlem in Lisbon and the IFE, Madrid, in the last month of the year.
Two great opportunities to enjoy the hypnotic beauty of this performance.
Cultural Center of Betlem
Lisbon
(Portugal)
7th and 8th December, 11.00am and 2.30pm
Institut Français d'Espagne
Madrid
(Spain)
11th December, 8.00pm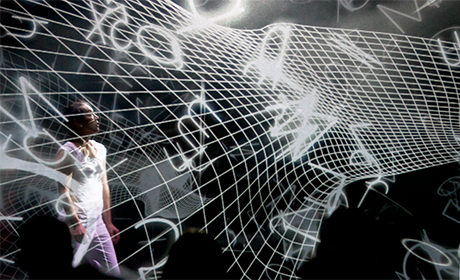 HUBO and A MANO, EL PATIO on TOUR

Hubo, the new proposal of the company El Patio Teatro, will be closing the first edition of the Festival Toparte de Agurain (Álava).

The show, imbued with great sensitivity and visual poetry, is a tribute to the rural lifestyle and their inhabitants.

Hubo continues the artistic guideline started with A mano, the company's first show.

A mano will go on tour to Bucharest, Madrid and Oslo.

HUBO

Festival Toparte
Sala Harresi, Agurain (Spain)
18th November, 6.00pm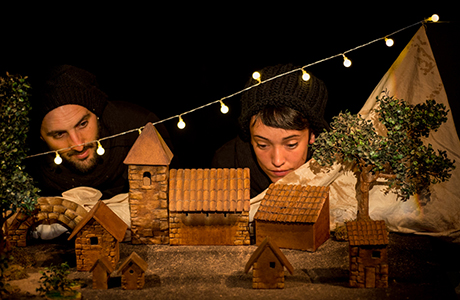 A MANO


Impuls Art Festival
Bucharest (Romania)
25th November, 11.00am and 7.00pm

Showbox Festival
Black Box Theatre, Oslo (Norway)
6th December, 11.00am and 1.00pm

Festival pendientes de un hilo
Teatro Pradillo, Madrid (Spain)
22nd December, 7.00pm and 9.00pm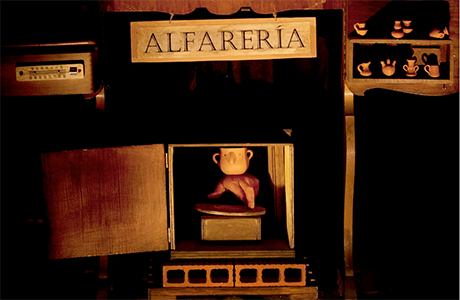 DEBUT of PETIT BIG BLUE in CHINA!
The visual and dance show,
Petit Big Blue
will be for three weeks at Beijing Tianqiao Performing Arts Center.
A beautiful abstraction by
Panicmap
Company that starts their Asian journey.
Beijing Tianqiao Performing Arts Center
,
Beijing
(China)
From 29th November to 16th December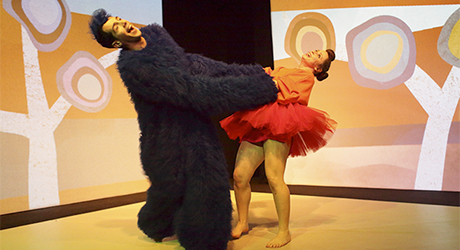 POP UP and LOO at ZiguZajg Festival, MALTA
Two companies will be represented by
IKEBANAH
in this year's edition of Ziguzajg Festival in Valleta, which is celebrating the European capital of culture 2018.
Teatro delle Briciole with
POP UP
, animated fossil of a cartoon, an imaginative performance on pop up books.
And PONTEN PIE with
LOO
, a beautiful show full of images of visual poetry, aimed at children audience.
ZIGUZAJG FESTIVAL
,
Valletta
(Malta)

POP UP, Teatro delle Briciole

Teatru Manoel Studio Theatre
From 19th to 21st November, 11.00am and 5.30pm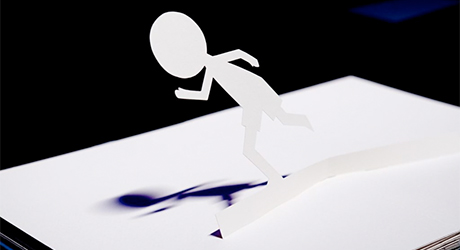 LOO, Ponten Pie


Valleta Primary School
22nd November, 5.30pm
23rd y 24th November, 10.30am and 5.30pm
25th November, 5.30pm