ARACALADANZA on tour / AUGUST

VUELOS in 70th Edinburgh International Festival

Aracaladanza's beautiful and elegant show inspired by the figure of Leonardo Da Vinci is part of the 70th anniversary programme of Edinburgh International Festival.
Being programmed at the best theatre festival of the world is an honour for the company and for us in IKEBANAH. Sharing Leonardo's magical universe displayed by Enrique Cabrera's wide imagination with the international and local community in Edinburgh will be a reason of joy.

The show will be staged at Church Hill Theatre & Studio from 11th to 13th August.

+ info and timetable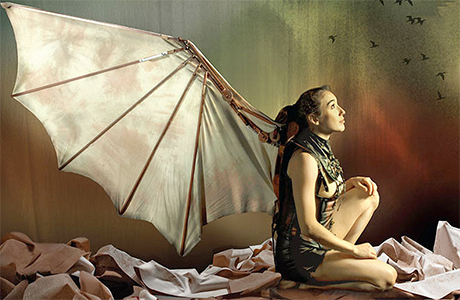 As it is remarked on the festival's website:
Edinburgh International Festival's success is built on an uncompromising commitment to virtuosity and originality, inviting some of the finest creators and performers from the worlds of theatre, music, opera and dance to offer a unique experience for audiences.

CONSTELLATIONS in Asia: Taipei and Shanghai

After the big success of the Chinese tour of Constellations on August 2016, the company returns to Asia again this Summer to perform in Taipei Children's Art Festival and in SHCAT in Shanghai.

TAIWAN
2nd of July, Xinying Culture Centre, Xinying.
7th and 8th July, Family Theater, Taipei. Taipei Children's Art Festival.

CHINA
From 24th to 27th August, Shanghai Children's Art Theatre (SHCAT)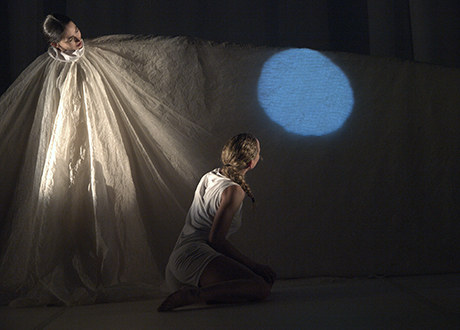 Shanghai Children's Art Theatre (SHCAT) is dedicated to presenting the best performances and shows to children, together with supreme artistic experience. The theatre is dubbed "Big Whale" for its unique building shape and was renovated from the SAIC-GM Pavilion used during the Shanghai 2010 World Expo. It was founded by Madam Soong Ching-Ling who inspired the local community with her words: "children are the future rulers of the world. Exposing them to plays, improving their manners, bringing them enjoyment and sparking their imagination is highly educational and valuable."
HAKANAÏ premieres in Canary Islands!
After passing through
Festival Tercera Setmana
in Valencia on
16 June
, this time we present
HAKANAÏ
, by the French company
Adrien M & Claire B
, at
Las Palmas de Gran Canaria 'TEMUDAS Festival'
.
It will be total premiere in the Canary Islands and it will be performed outdoors at the
Plaza del Pilar Nuevo (Vegueta), on 20 July at 10 p.m.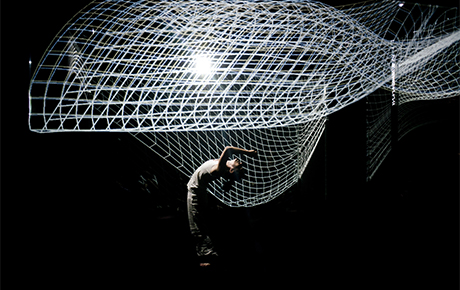 The dance choreography is performed in the immersive environment of a moving cube, to explore the fleeting nature of dreams and the fugacity of life achieving a poetic and hypnotic digital language.
Live animations are based on physical movement modelling, and on an original music score played live.
The show premiered in Spain on July 2015 at
Grec Festival
and
Espai Lliure del Teatre Lliure in Barcelona
.
+ info