ARACALADANZA premières VUELOS at BCF 2017

The company is back at BELFAST CHILDREN'S FESTIVAL after the success of CONSTELLATIONS in the 2015 festival.



We are proud of presenting the company again with VUELOS (FLIGHTS) this year at THE MAC Downstairs on 14th and 15th March.



Before that, the dance company will tour it in South of France, Barcelona, Málaga and more… to end up at SADLER'S WELLS in London again this Easter!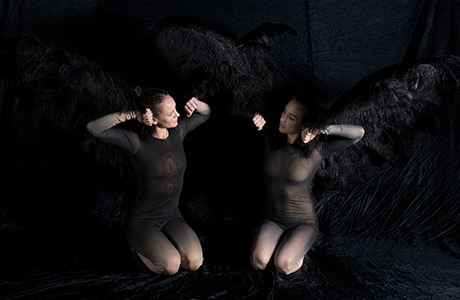 Follow us!:



26-27th Jan, DRAGUIGNAN -THÉÂTRES EN DRACENIE, France
30th Jan, FOS SUR MER - THÉÂTRES DE FOS, France
1st and 2nd Feb, MIRAMAS -THÉÂTRES DE LA COLONNE, France
4th Feb, REUS - TEATRE FORTUNY, Spain
From 7th to 10th and 12th Feb, SABADELL - LASALA TEATRE, Spain
From 15th to 19th and from 22nd to 26th Feb, BARCELONA - MERCAT DE LES FLORS, Spain
4-5th March, MÁLAGA - TEATRO CÁNOVAS, Spain
14th-15th March, BELFAST - THE MAC, North of Ireland, UK
26 March, VALLADOLID - LAVA, Spain
2nd April, BENICASSIM - TEATRE MUNICIPAL, Spain
13th to 15th April, LONDON - SADLER'S WELLS, UK
21th to 23rd April, MELILLA, Spain 29th April, BARAÑÁIN - AUDITORIO, Spain
6th May, MÓSTOLES - Teatro del Bosque, Spain
19th-20th May, LAS PALMAS DE GRAN CANARIA - Teatro Cuyás, Spain
EL PATIO TEATRO
After 4 non stop years of touring the world literally, from one continent to another, Julián, Izaskun and Diego are focusing on the creation of their new piece.

Although January and February will be 2 'off' months for A MANO, the three members of the company will keep working during Spring to release the new show around June this year.

We are all expecting this to happen.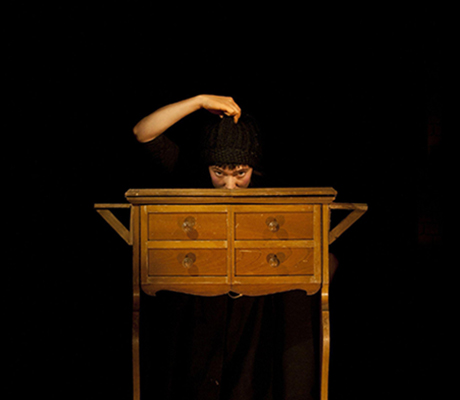 But in the meantime, A MANO keeps on the move!:

7-8th March, Theater im Waaghaus. WINTERTHUR. Switzerland
9-10th March, Tak Theater. SCHAAN. LICHTENSTEIN
17th March, Boze Wolf Festival. AARSCHOT. Belgium
25th March, Festival Meliscènes. AURAY. France
26th March, Centre Culturel Avel-Dro. PLOZÉVET. France
22nd-23rd April, Pop Arts Festival. AMSTERDAM. Netherlands.